At SmartBytz we have an ongoing project to explore and interpret the ancient monastic city that grew around Aghaboe Abbey for visitors.
The project comprises a complete suite of smart media solutions including video clip interpretation, audio guides and augmented reality. Using these technologies we can help visitors get a full tour of the site, which is unguided using a minimum of physical infrastructure that would negatively impact the peaceful atmosphere of this ancient monastic site.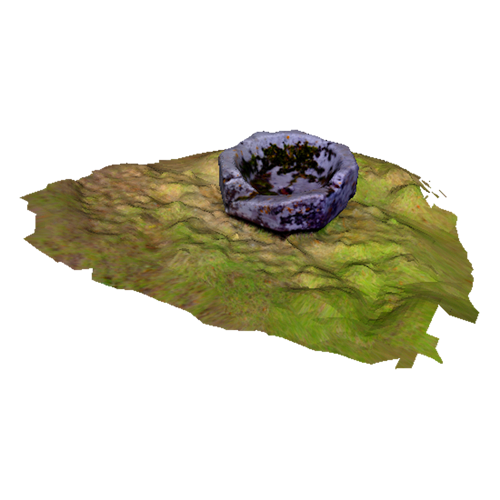 3D imagery is going to form a really interesting part of the project. Above is a 3D reconstruction of the medieval font that came from the Augustianin priory that stood on the site from the late 12th until the 14th century when it was destroyed in an attack on the motte and town. It now sits outside in a grassy area outside the more modern Church or Ireland church.
Audio Visual Interpretation
To date we have completed a few days filming at the monastic remains at Aghaboe to illuminate the story. This is the first clip created from the footage and reconstruction drawings, it acts as a general introduction to the site and will be followed by a series of clips that tell other parts of the story.